A Tale of Two Algorithms in Agri-Input Retail
And only one is profitable. Shall we investigate?
In the year 1986, Gareth Morgan published his landmark best-seller book, "Images of Organisation", which explored a simple, but powerful question: What does it take to see an organisation through various metaphors?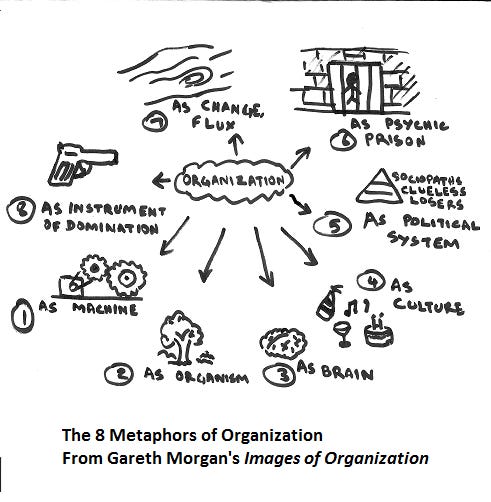 <Image Credits: Ribbonfarm>
The premise of the book looks deceptively simple - until you think deeper about it.
What we think about what an organisation can do often arises from the unconscious metaphor glasses we wear to see it.
The real problem is this.
Most of us, 99.99% of the time, see an organisation only from our conditioned glasses and hate to change our glasses often. Unless we encounter something as dramatic as an accident with life and death conse quences, we don't change our glasses often, do we?
Apart from the eight glasses which Gareth Morgan recommends, there is yet another glass, which hasn't been explored in greater detail.
The Metaphor of Algorithms.
What does it take to see an organisation as an algorithm?
Perhaps, you could say that this metaphor glass comes clos…
This post is for paid subscribers