Plantix and Two Roads to Digital Agriculture
With due apologies to Robert Frost, when two roads diverge in the wood, which one will you take?
Few weeks ago, Shriram Farm Solutions announced their first e-commerce partnership with Plantix.
The partnership was summed up in a neat graphic that was shared by folks from DCM Shriram (the parent of Shriram Farm Solutions) and Plantix India.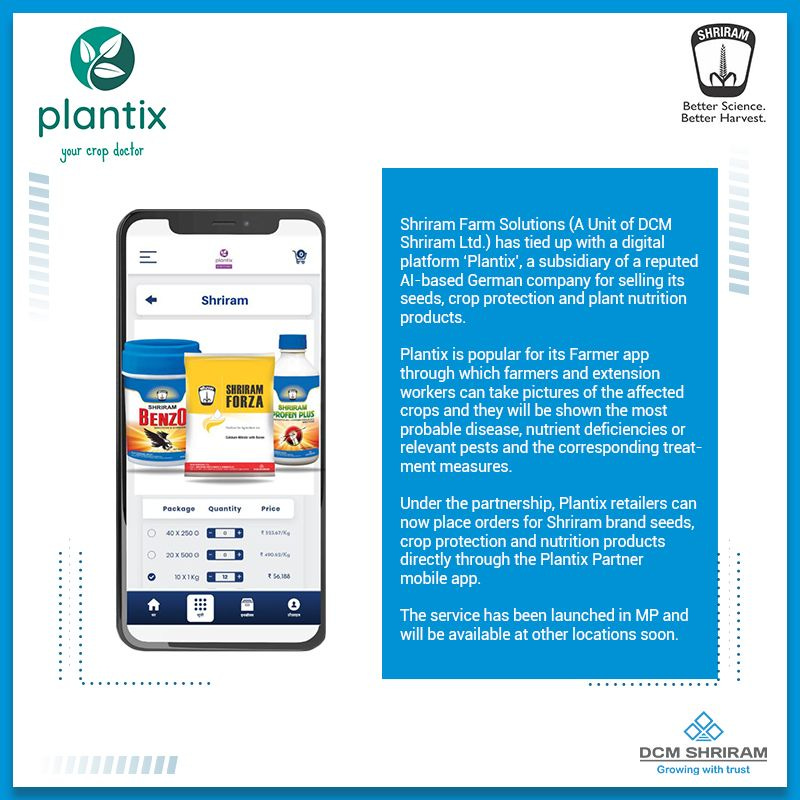 To quote:
Plantix retailers can now place orders for Shriram brand seeds, crop protection and nutrition products directly through the Plantix Partner mobile app.
Plantix Partner mobile app is the multi-brand sales bee app (whom they acquired in April 2020) which is provided to retailers, along with a credit line and the promise of transparent pricing.
Going by their official communication, what makes Plantix different from Xarvio in their approach to the Indian market is whom they are targeted towards.
Xarvio launched their scouting app in September 2019, in partnership with Agrostar, targeting "growers and agronomists" to get recommendations of crop protection products after they perform the automated analysis of pests and diseases.
This post is for paid subscribers